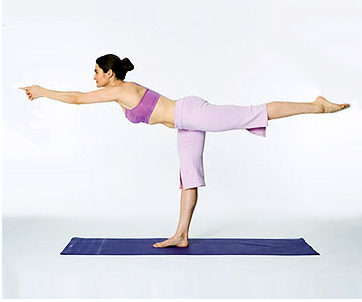 My husband travels on business…A LOT. I don't assume this is unusual nor that by reading this, you'll feel sorry for me. It's just the way the world seems to be going these days: as it grows smaller, so does the quality time we have to spend with family and  friends.
I used to see a great deal of my husband. When our daughter was born nearly five years ago, we lived in Washington, DC and we both had family friendly jobs. Most nights, we were home by 6 PM.
By the time our daughter was 10 months old, we had moved to Boston, I had stopped working and was home full-time with her while my husband attended business school.
He kept an erratic but flexible schedule. We would see a lot of him during the day and less when he had evening classes, once our daughter was in bed.
After graduate school, he took a job with a huge corporation in the Boston-area that touted work/life balance. We continued being spoiled by having him home for a family sit-down dinner every night at 6. Sure, many times he had to punch back on the clock later but we still had a fair amount of quality family time.
When our second child was born, however, my husband transferred to a start-up—a spin-off of his original company and some other big-hitters in the IT-world—and now we see very little of him.
His new company's headquarters are in Texas and his boss is based in California. He travels almost every other week but even when he's home, sometimes he's at the office as late as 2am. I'm sure it's hard on him but it's really hard on us. OK, let's be frank, it's a total drag.
Single-parenting our two offspring in the high-touch phase of early childhood is not what I bargained for.
On a good day, when he's in-town and I know he'll be home before the kids go to bed, I'm usually fried by 4 o'clock. When he's out-of-town all week, I pull out my survival guide and subsist, hour-by-hour.
Here's what I'm learning to do:
Relax more; when it's just me, I try to let my kids be kids at the dinner table and find joy in the silliness of their youth.
Pick fewer battles; closely related to #1, no one's there for reinforcement so what's the point? If the kids are fascinated by bubbles in their milk, let's see who can make the foamiest cup!
Prepare, prepare, prepare; this means laying out clothes the night before, packing lunches right after the kids go down (and before I sit down at the computer), showering at night, scheduling a sitter so I don't have to miss out on planned events.
Plan at least one evening with adults; whether a committee meeting, a family dinner over at a friend's house or just grabbing a drink with a pal, you HAVE to have some adult-time
Be more efficient with time; things like bathing the kids in the downstairs bathroom off the kitchen while I clean up from dinner, packing lunches and grinding coffee for the next morning; having super-quick breakfast options on hand that can be eaten on-the-go if needed, while we bundle up and head out the door for school.
Exercise! The gym I go to is a family gym, not only do they have lots of classes for kids and adults, they also recognize that adults with kids need time for themselves so they offer complimentary childcare in 1.5 hour increments. I typically use this time to check in with my inner self and work out but there have been times when I've checked the kids in and used it to catch up on work, e-mails or even blogging. I call it exercising my right to some "me time."
Here are some things I'm still working on:
Getting to bed early; when my husband's home, we both hoot with the owls, getting to bed at 11:30 or midnight. When he's away, I have a huge, comfortable bed all to myself and one fewer person to help me with the morning routine or, God forbid, middle-of-the-night wakings. It would be REALLY smart if I made an effort to turn out the lights by 10:30.
Staying in touch; it's easy to slip into "military-wife" survival mode when my husband's away but the truth is, he misses us too. We need to make a better effort to keep him present in our day-to-day, not just when he's home on the weekends. It's what Skype is for!
So it's parenthood as usual around here; we're just taking things one-step-at-a-time.
What are some of your coping mechanisms? What sorts of things do you do to get through a long day/week? Any suggestions?

This is an original post to World Moms Blog by Kyla P'an of Massachusetts, USA.  Kyla can also be found on her blog, Growing Muses.
Photo credit attributed to sweetlove866