When's the last time you took the time to be grateful for you toilet?
Unless you've just renovated a bathroom or just really need to go, if you live in a developed country you probably don't put much thought into how amazing it is to have a running toilet in your home.
Today, November 19th, is World Toilet Day. It's a United Nations-recognized day about global sanitation, an issue that affects 1 in 3 people worldwide.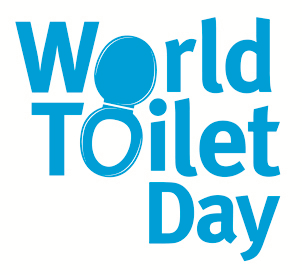 WaterAid, with whom I traveled to Nicaragua last year to see their work on the ground, is commemorating the day with their State of the World's Toilets report. The report reveals the most difficult place in the world to find a toilet (South Sudan), what country has the most people waiting for a toilet (India), and which developed nations are facing their own struggles in ensuring toilets for all (Russian Federation).
WaterAid also released the #GiveAShit smartphone app in the United States and Canada. The fun app allows users to create and share their own customized poop emojis, learn sanitation facts, and take a stand on behalf of the 2.3 billion people today who live without access to a basic toilet.
Here's the poop emoji I created: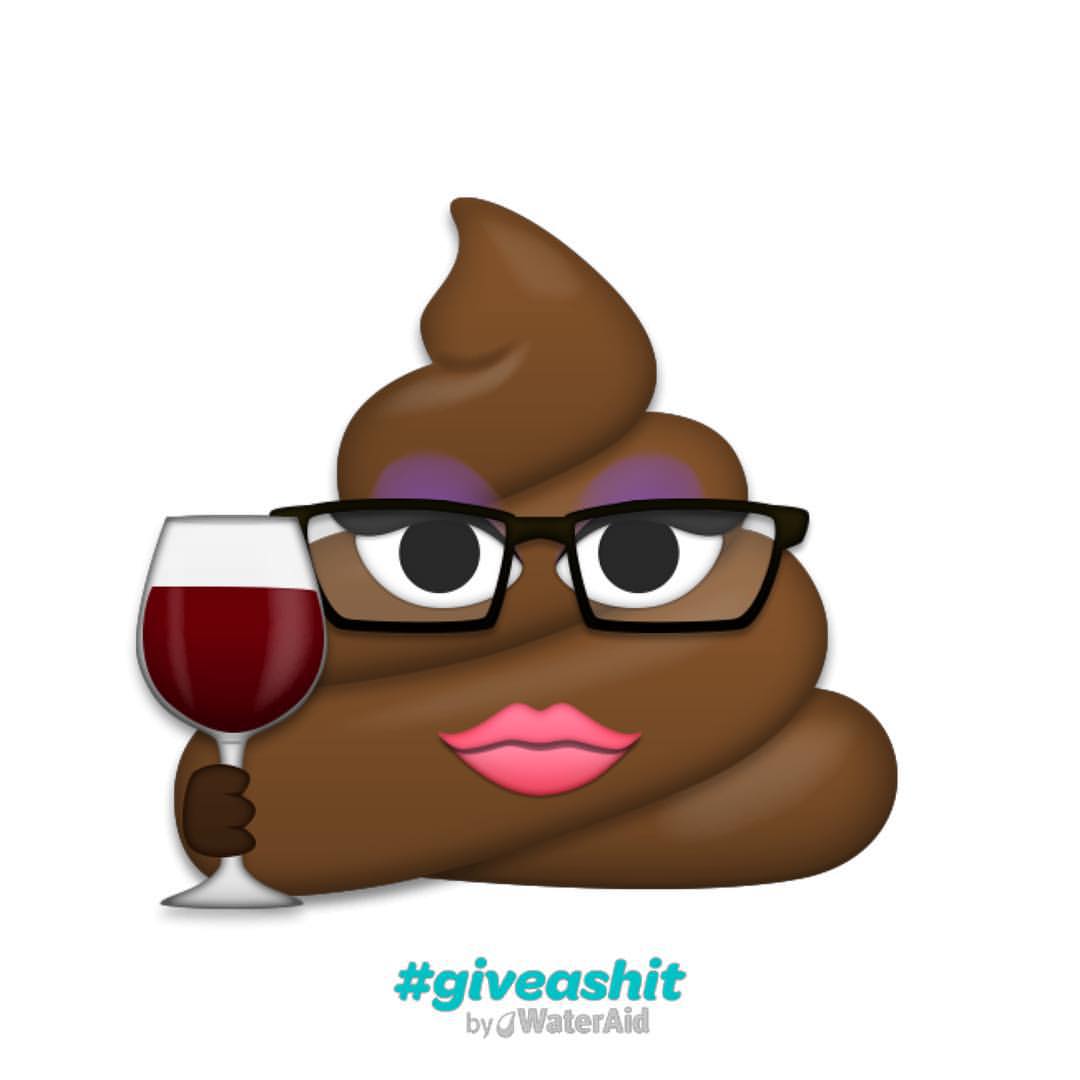 Potty talk and poop emoji are fun ways to bring up a very serious topic. The lack of clean water and sanitation around the world come with dire consequences. Here are some facts from WaterAid:
Around 860 children die every day from diseases caused by dirty water and poor sanitation
1 out of every 3 girls in Sub-Saharan Africa drops out of school once she starts menstruating, because there are no toilets at her school
Women and girls living without any toilets spend 97 billion hours each year looking for a place to go to the bathroom
The lack of access to sanitation costs the world's poorest countries $260 billion each year
The State of the World's Toilets report is an eye-opening read. While I am somewhat well-versed on the topic of global clean water and sanitation, I learned a lot from its findings. I was most surprised that only 17 countries in the world have reported that just about every single household in the country has a safe, private toilet, and the United States wasn't one of them.
The report also went beyond the health consequences of poor sanitation and addressed gender equality, education and economic development. Without access to a clean, safe toilet, women and girls are more vulnerable to harassment or assault, kids can't attend school because they are sick and hospital beds are filled with people who have preventable diseases.
The good news is that the United Nations member states have adopted new Global Goals on sustainable development back in September. Goal 6 aims to deliver access to water, sanitation and hygiene for everyone everywhere by 2030. (I wrote about why this goal was the most important one to me on my blog.)
The 17 global goals may seem lofty, they are certainly attainable. It's important for us as global citizens to be aware of these issues and to use our voices to keep world leaders accountable, making sure they keep to their promises to reach everyone including the poorest, most vulnerable and most marginalized people in our world.
How will you celebrate World Toilet Day?
This is an original post written by Jennifer Iacovelli  of annotherjennifer.com and Author of Simple Giving.